At KillHouse Games, we have great ideas for our next game and know what we can bring to the table. But we wouldn't be here without our fans' support, so its time to ask you guys & gals – What should we be working on?
Click here to vote: http://strawpoll.me/5863848
Read More
Door Kickers has just been updated for iOS and Android.
You now have the option to run the game in other languages. For the moment this includes Spanish, Russian, Polish, French and German. If you spot any translation mistakes, just write us an email.
There is now a bunch of new content by the means of user mods! Steam modder Red Panda has been helping us bring his awesome PC mods to the mobile version, so make sure to check them out from the in-game mods menu.
Here's the entire changelist:
Features:
- Added user mods!
- Localization support. Added translations into Russian, Spanish, Polish, German and French.
- Increased font size and increased UI size (optimization for smaller devices).
- Can now create "strafe" waypoints by double-tapping on the "look this way" waypoints.
Fixes:
- Fixed some Android keyboards not working.
- Several crashes.
- Fixed several bugs related to AI.
Read More
Hello, KHG crowd!
A new update is out for your game, which brings new content to the PC version. Content should be now even all across the platform range that we support, but there's extra stuff to follow.
The PC build now includes an option to run the game in other languages (text only). For the moment this includes Spanish, Russian and Polish, with more languages to follow. Help us out by reporting any translation issues on Steam Forums or
via email (Pro-tip: write in english for best results, we hardly understand more than Romanian/English/French).
What about other languages?
More are coming but let us know your needs and preferences. Translation mods will now be supported to work directly in the game and we will work with mod makers to help them achieve that.
Where do I download all this cool new stuff? 
Steam version automatically updates and should be live as you read this. The GOG & various stores DRM-free builds will get updated installers in the next few days, available from your place of purchase. Let us know if you need help. If you purchased the game from our website, use the same link you first received by email to download the latest version.
Now, for the patch content list:
————————————————————————————————————–
Features:
- 4 new maps
- 4 new weapons.
- Localization support. Added translations into Russian, Spanish and Polish. More coming.
- Video exporting of replays is now much faster.
- Decreased memory requirements for the game, should no longer cause problems on systems with 2GB RAM.
- Increased font size in several places.
Fixes:
- Stinger grenades will no longer explode through walls.
- Several crashes related to older mods.
- Campaigns page not being displayed correctly in some cases.
- Fixed several bugs related to AI.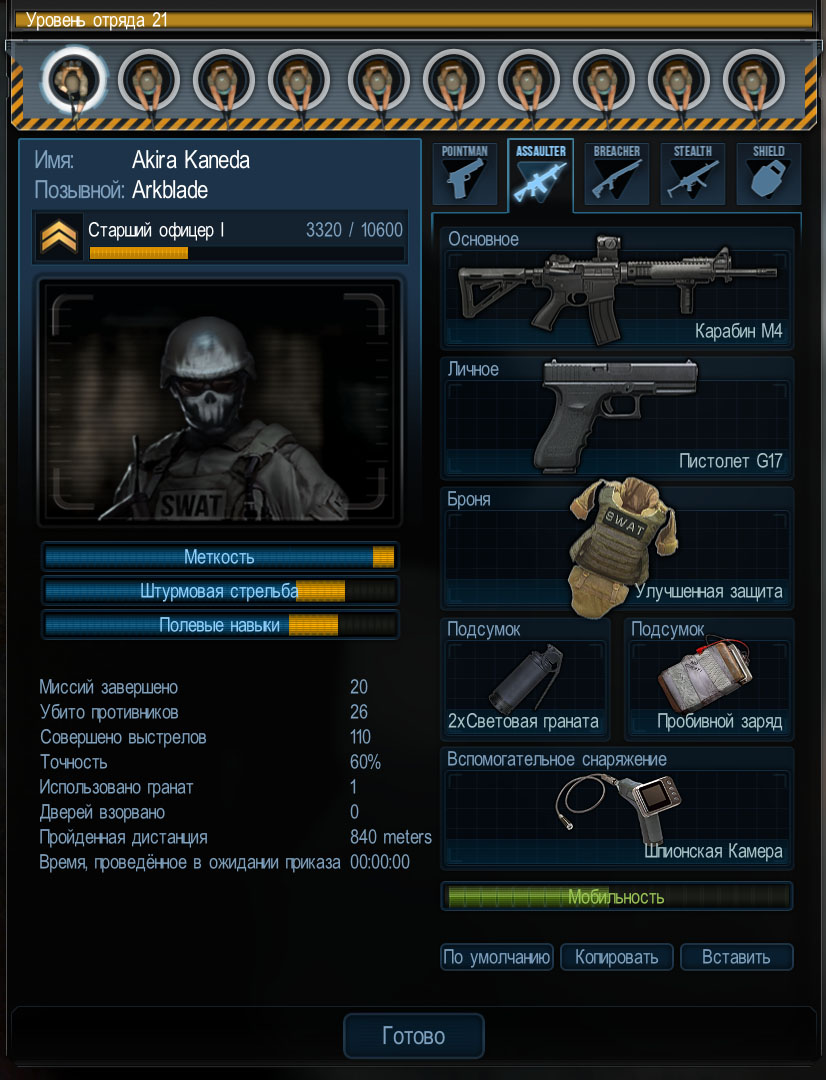 Have fun

Your DevTeam @ KillHouse Games
Read More
And as a first time event, it will also be playable on phablets (large screen phones, 5.7+ inches).
Let us know what you think and make sure to message us if you have problems downloading/playing the game on your particular device.
Yes…yes they do…
Read More
Read more about it: http://www.rockpapershotgun.com/2014/12/03/the-bestest-best-tactics-of-2014-door-kickers/

Door Kickers is a smashing top-down tactical masterclass, with enough missions to shake a nightstick at, randomised enemy placements to add further variety, and a bundled level editor allows devious designers to create their own maps and missions…Door Kickers is a complete package of planning, panicking and policing.
Read More
Final game:
Rock, Paper, Shotgun: "If you like your puzzles pausable and plausable, your firefights fierce and your tactical options abundant, this is sure to be one of the best things you buy this year."
PC Gamer: "Door Kickers is a game about cops kicking down doors, and these doors are a lot of fun to kick down. It is also very hard, and I love it for that."
Giant Bomb video review: "I like this game a lot, it's really fun"
de.IGN: "If you want to play a tactical shooter this year…then now you have found your match."
ShouldYouPlayThisGame: "If you are looking for a long lasting tactical game where you can control everything about it, Door Kickers is worth buying."
es.IGN: "Door Kickers is an outstanding title in all and every respect"
Alpha/Beta:
Nerd³ The Alpha Detective Video Preview
Honest Game Reviews Q&A with us
PCGamesN: "Verdict: Buy"
Overlord Gaming reviews Alpha8
Not exactly a review, but pretty damn cool!
Total Biscuit, The Cynical Brit Video Preview 
Indie Statik: "It's probably the best man-shootery game I've played in years"
PCGamer: "If you're a fan of the SWAT games, Rainbow Six, Frozen Synapse … then you've probably got Door Kickers pencilled in your diary, perhaps even accompanied by a couple of exclamation marks"
Read More
In the last few days we issued a series of updates to the Android version in order to fix crashes and issues related to device compatibility.
-If you encountered a crash at startup, you should update the game and see if everything is working.
-If your 7″ tablet was defined as incompatible, try again (e.g. Nexus 7 2012 or Galaxy Tab 4).
Device compatibility
Even though we intended that only devices with 5.7″ inches and above to run the game, this was thwarted by the Google Play store system, where you can't exactly define this kind of compatibility.
There are issues where the game is not compatible with devices that should be OK (e.g. Nexus 7 2012 or Galaxy Tab 4) and works on others that are too small, like 5″ phones with very high resolution.
We're constantly working on fixing these issues and adding/removing devices based on your feedback.
Read More
Read More
Hey there, the new update was just released on iOS!
Features:
- 4 new maps
- 4 new weapons
Fixes/Improvements:
- Crash on certain maps.
- iTunes music not working (in-game music will now pause when using iTunes).
- Being able to restart while in IronMan mode.
- Stinger grenades will no longer explode through walls.
- Badges now get unlocked on the correct squad level.
- Many other fixes and improvements.
PS: While we were busy with summer vacation and the Android version, we had to keep back many new maps for a future update, since they weren't quite ready yet. So stay tuned for another update in the following period.
PS2: Another problem/misstep is the inclusion of the editor in the current build, which wasn't supposed to be there, since it's not done yet. We'll probably remove it in a few days, but in the meantime don't hurt us if it doesn't work properly.
PS3: The update will be available on PC as well, we're just working on adding the remaining content.
Read More