We are a small indie studio founded in late 2012, in Bucharest, Romania. We are experienced developers and hardcore gamers, not necessarily in that order.
And we believe in building games that matter. Games that leave both the player and the developer fulfilled. Games as an engaging experience that enriches your life, not a boring and mindless past-time that wastes your time and ruins your health.
In the interest of full disclosure, we are guilty of losing countless nights to playing games, and will probably do so till the end of time. Games, like books, can be THAT good …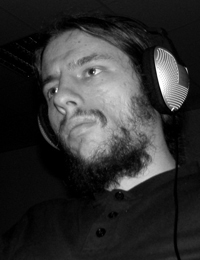 Dan Dimitrescu
–  "The (Game) Design Guy"

Dan is the kind of designer that questions the status quo and breaks solid designs trying to achieve the next big thing. His greatest achievement so far is having contributed significantly to Ubisoft's Silent Hunter franchise, but now it's time for something else.

A longtime student of the military in all its forms, he's been itching to do a project like Door Kickers. Maybe its because tactical shooters are dead and gone (hooray for Ground Branch and Takedown, though). Maybe it's because tactical games are too complicated but also miss essential elements. Or maybe, just maybe, he thinks that, after all the books, documentaries and talks with CT experts, he now has something original to say.
Mihai Gosa
 –  "Chief Technical Something"

Mihai is one of those programmers that feels better the more you throw at him, so its just natural that the just-a-cog-in-a-machine attitude of mainstream gamedev didn't give him the fulfillment he needed. He's always ready to play the game, look for solutions, talk to the public, help a modder, code some more and do some more, and needs to get better at his work in doing so. Responsibility and building cool games are his drugs, so going indie was a natural step for him.
After years of gamedev experience in companies like EA and Ubisoft, he says programming videogames is too damn easy, so he's now doing art and design as well to fill his spare time.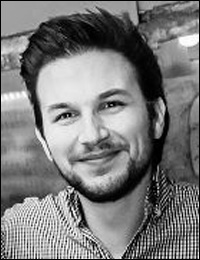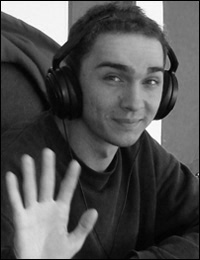 Catalin Saitan
–  "Jury-rigs broken Gameboys and our AI"

A rare breed of programmer that can drive to madness even the most detail obsessed designer, Catalin is the kind of guy that stays up late working and starts questioning the design at 1AM. By 2AM he's proposing improvements to your simple sandbox that would transform it into a full blown ecosystem. One more step and it would surely become self-aware and try to take over the world!
Adrian Cruceanu
–  "Owns a snake so we guess he's an artist"

Trained into submission by some fine gamedev school in the United Kingdom, Adrian handles mostly everything in the art department – from pretty levels to not-so-pretty portraits of battle-scared SWAT veterans. He's also the only one in the team with no kids, dependents or "social awkward hobbies", which means he's better at most games than the rest of us… so we frag him "by accident" in the setup phase of Rainbow Six Siege.