Rescue hostages, disarm bombs and save the day in this old school, action side-scroller with retro graphics and retro sensibilities.
Cooperative multiplayer included.

ASSAULTER
---
Specialized in assault rifles and SMGs, the Assaulter is aptly equipped for long range combat and surgical firepower applied at the right time.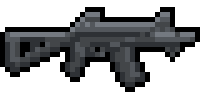 BREACHER
---
Carrying a shotgun for encounters with nasty doors and nastier outlaws, the Breacher is the master of adaptability and close quarters combat.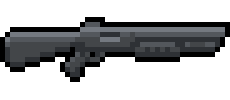 SHIELD
---
Always ready to go in first and protecting the squad from enemy gunfire and explosives, the Shield Officer is also a first rate pistol marksman.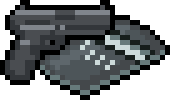 Dangerous criminals aiming to cause all manner of terror and pain in our beloved Nowhere City. Your job: stopping them with any means necessary. Use of deadly force authorized, officer.

Single Player
Cooperative Multiplayer
3 Player Classes
3 Unique weapons per class
3 Usable, common, gear items
8 Enemy types
2 mission types
24 Levels 

Melee Combat
Character Development
NEW Player Class: Recon
6 Weapons per class
17 Enemy types
Boss enemies
60 Levels
Level Editor
Leaderboards