First of all, to all iPad users having problems with the current version: we've already submitted a new patch to fix existing crashes and other issues, which should be live this week.
We are also constantly fixing bugs as they come to our attention, so if you find any issues, please make sure to let us know (via the contact form on our website, the in-game feedback button, forums, email etc.).
The next big update for the iPad version should come in maximum 3 weeks from now, and will include:
in-game editor
new maps
new weapons
(PC version will have these as well, except the editor, which you already have).
We are also working on localizing/translating the game, so if you don't understand what I'm writing here, you will soon!
@Android users: we're working on it! No time-frame though, we'll let you know when we're close to release.
Read More
Today we celebrate the launch of Door Kickers on iPads, which is a big milestone for us and a project we had in mind for a long time. But since you are reading this announcement you obviously are a PC player and want to know how this affects you. Here are the quick facts:
Door Kickers iPad is the exact same hardcore game you know and love, but has the interface adapted for smaller screens and touch controls
The game supports cross platform saves compatibility. This means that you can game on the PC when at home… or at work, export the save and continue playing on your iPad! No need to start from scratch on the new platform, you will use your elite squad from the PC.
The iPad release brings a new campaign and 2 new weapons. These have also been added to the PC version via patch 1.08.
One of the new weapons is the suppressed Six 12 shotgun, available to both breachers and Stealth troopers. It should open up some interesting tactical options.
Using the iPad you can show your awesome tactical skills to your buddies.
Most importantly, development on the PC continues.
OK, where can i check this iPad version out? https://appsto.re/ro/sg8j6.i
Now for the actual patch briefing for the new version (both PC and iPad):
————————————————————————————————————–
New Features:
New campaign, in celebration of the iPad release.
Two new shotguns.
Tablet mode: activate the new GUI and control scheme optimized for touchscreen displays and trackpads.
Added import/export save-games capability, to share progress between different platforms (PC-Mac-Linux-iOS).
Improved path-drawing smoothness on some maps.
Increased maximum zoom-in distance.
Fixes:
Saved plan no longer randomly resetting when restarting a mission.
Fixed incorrect window size when sometimes running in Windows 8.1 (high-dpi scaling).
Fixed crash under certain conditions in the deploy screen.
Music is now looping after winning a mission.
Various fixes and improvements for many maps.
Issue where troopers could go through doors.
Bug where gocodes would get canceled.
Trackpad right-click emulation changed to Z (though now you should activate the Tablet mode option).
Various other improvements and fixes regarding GUI and gameplay.
Music is now streamed instead of keeping it whole in memory, which should fix some crashes on 2GB systems.
Fixed starting resolution on Windows high-dpi devices.
Have fun, and let us know which version do you prefer, and why

The new "Tablet Mode" option, with the GUI/Controls optimized for touch-screen displays or trackpads:
PS:
Wait, what about my iPhone?
We are investigating some of the larger screen phones, but can't make any promises at the moment.
Door Kickers for tablets sounds terrific, but I only have this Android tablet (and it kicks ass)!
Once the smoke clears over the iPad launch, porting to Android is our main focus.
Your DevTeam @ KillHouse Games
Read More
Read More
Starting tomorrow, Door Kickers will be available on the AppStores in New Zealand and Romania.
Initially, the game will only be available in a couple of countries, since we need to make sure that we iron out all of the problems before launching everywhere else.


-The world-wide launch should happen in no later than two weeks, we'll let you know the date in advance.
So if you happen to be in New Zealand or Romania, let us know what you think of the game, we need as much feedback as possible!
-New content: a brand new campaign, new weapons and many others. The PC version will get these as well together with the iOS world-wide launch.
In other news, the PC version of Door Kickers has now sold over 100.000 copies, which is much better than we have ever hoped! Therefore, expect some great new content coming up from us in the following period.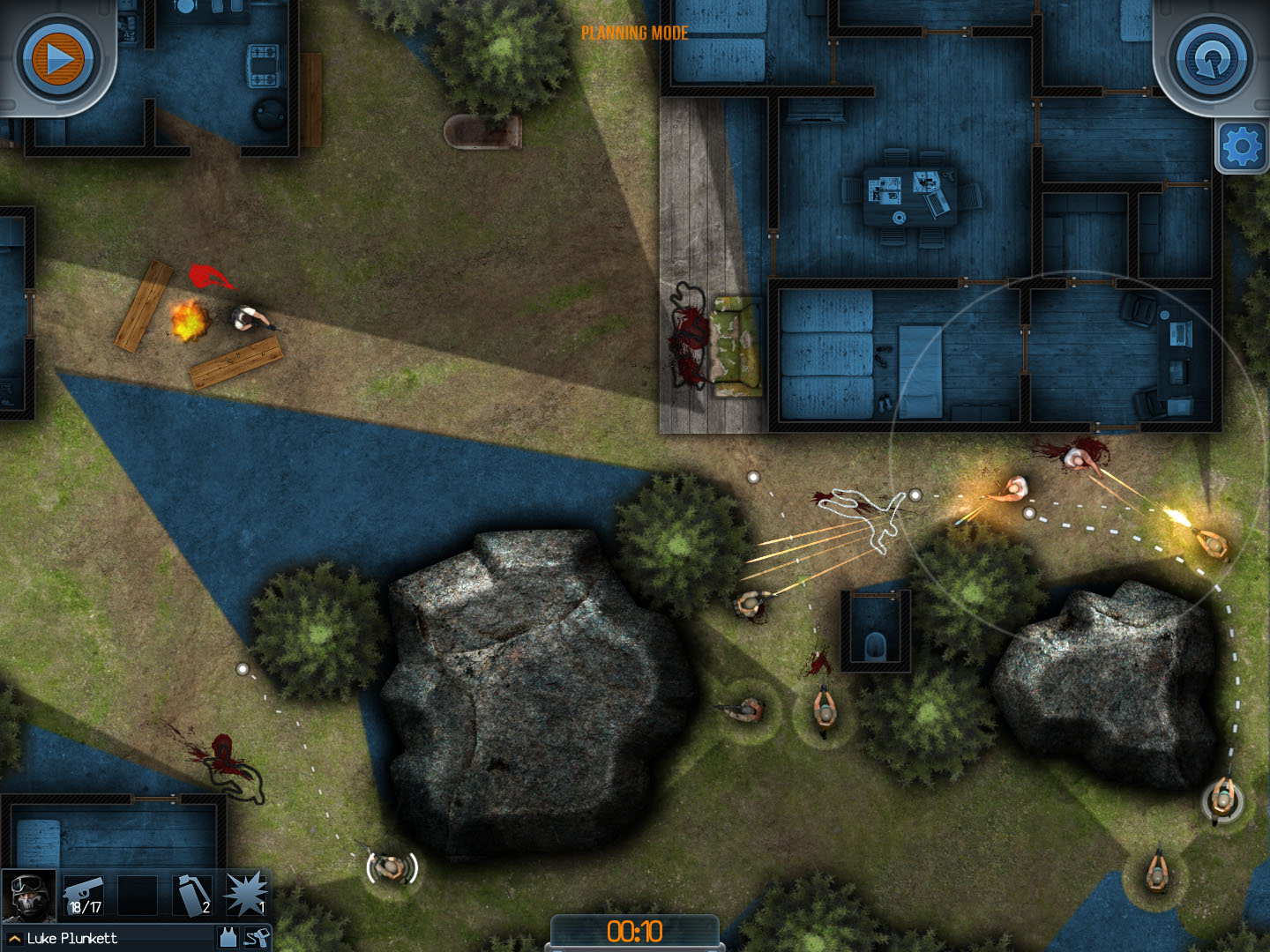 Lock'n Load,
KillHouse Games
Read More
You guys have constantly asked us about the next update. Now, after years of silent and selfless work, we are ready to reveal it – the Door KickerZ is real!!!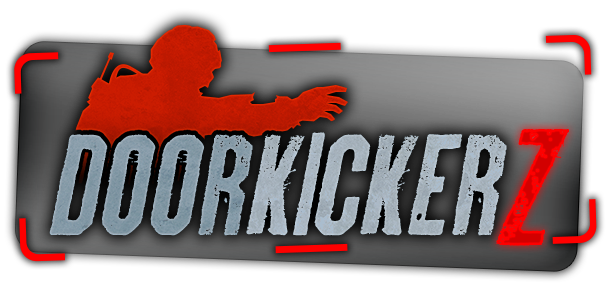 It's been 2 months since the conclusion of the "Terror at Sea" campaign, and a sinister sub-plot comes to light. The police have failed to locate and disarm a deadly nerve agent dispenser hidden in the belly of the Luigi Balauro, and it has contaminated the waters of Nowhere City Harbor.
Now, the fruits of your bad performance come to life – the deadly Zombies attack!
Note: If you have actually disarmed the device during your play of "Terror at Sea", you will be unable to run Door KickerZ. It just wouldn't make any historical sense, would it? We're sorry for any inconvenience. No refunds.
New Features:
4 new enemy types: Basic Zombie, Covert Zombie, Ghillie Zombie and Chalk Outline Zombie

dynamic zombie generation based on realistic simulation of a made up nerve agent

"Are you mad?" confirmation screen when pressing ESC by accident on the Mission Failed Screen.

Bonus: All Zombie requests will be deleted from the forum
To counter the Zombie threat, your troopers receive access to special gear:
6 new weapons including fan favorite Mac-10 and  Armor Piercing Mp9.

Whatever bullshit armor the Juggernauts were wearing.

Door KickerZ is the official sequel to the critically acclaimed and highly successful SWAT command game Door Kickers (with an s). Coming to Win / Mac / PC in mid 2015.
Read More
We've been working hard on the tablet version and things are starting to come together!
Due to the smaller screen size and the fact that your fingers behave differently than a mouse, we had to completely redesign the HUD and many parts of GUI. Some of these we didn't really expect, so unfortunately we're taking more time than anticipated.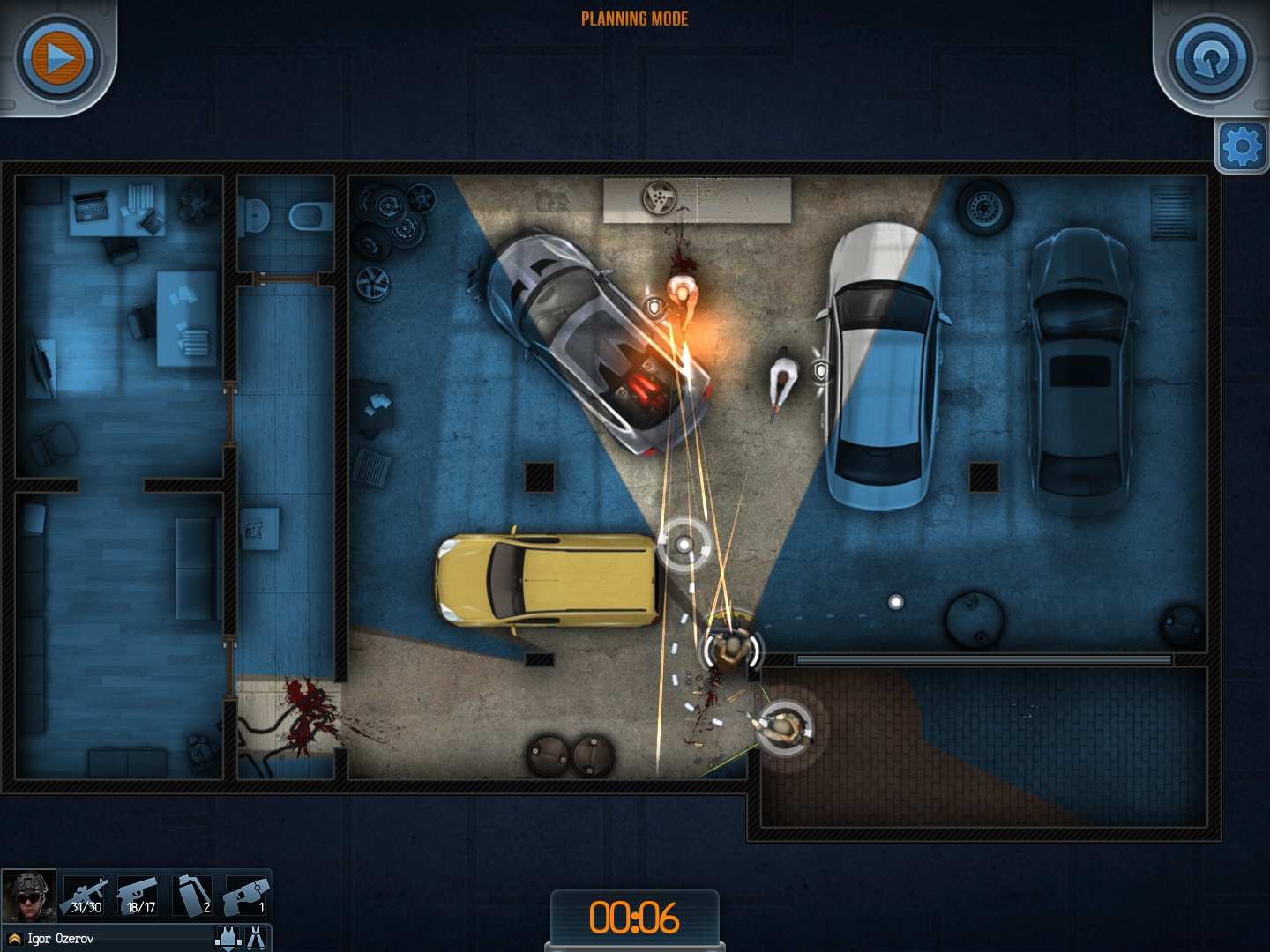 The game will first be released on iOS, with Android coming after that if everything goes according to plan. If you have and iPad 3rd gen and up you should have no problem playing it.
We're currently trying very hard to lower the minimum requirements to an iPad2, but it's tricky due to its very limited memory amount. Even though we've done tons of optimizations, fitting into those memory requirements would require to lower the graphics quality a bit too much, so it's still under discussion.
Trying the game on an iPhone5 made us squint really hard, so a phone version seems doubtful right now. Even though the size of an iPhone6(+) could work, we would still need to remake all in-game menus to be readable, which would take too much time out of our really cool, awesome, incredible and still unannounced future projects.
Since there are a lot of people already playing Door Kickers on Windows touch-laptops (2in1 devices, touchtops or whatever they're called), we'll also add the touch control scheme in our Windows version as well, so that you can enjoy the touch-friendly version on your favorite Windows touchtop!
As for the release date we'll announce it as soon as we know it ourselves, but expect something like 2 months.
Lock'n load,
KillHouse Games
Read More