The 2nd most voted entry in the last Feature Vote was the Trooper Deploy Screen, and we are happy to oblige. So here's an artist mockup – implementation comes next week.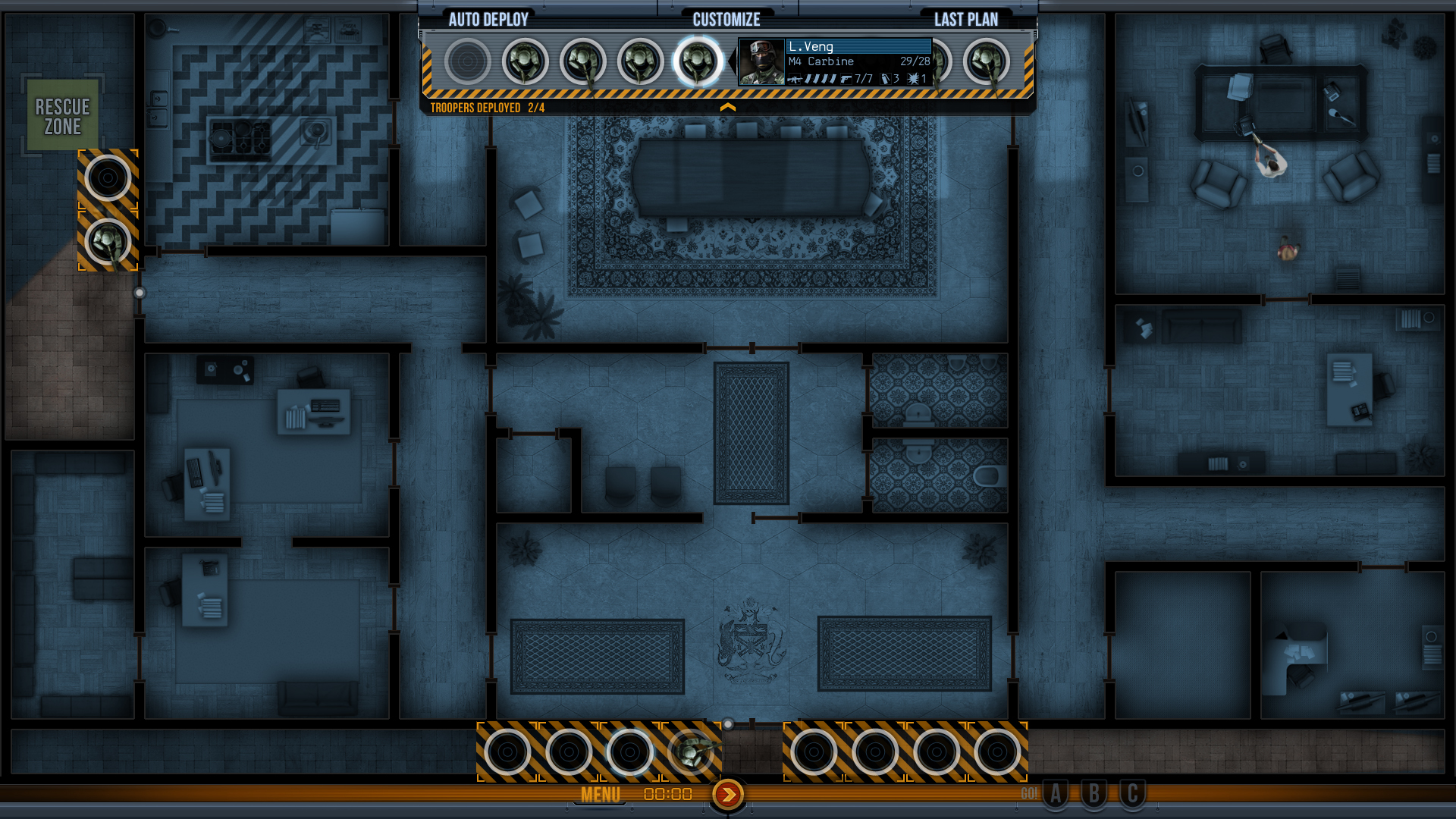 The quick brief is that you are given a maximum of troopers to be deployed on the map, and you're free to drag and drop any trooper in your roster to any starting location that you wish. So if you want to blast the front door with all troopers, that's certainly possible! Select just carbine troopers? Check! Customize them? Yes – but that comes later in development:) Don't want to waste time with the deployment? Fear not, the game takes care of it for you.
More details to be observed in the mockup are, of course, the new HUD skin and the improved trooper tooltip.
Want to discuss this with our community? Head to the forums: Feedback thread